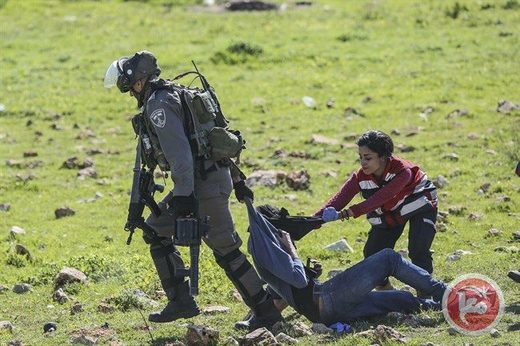 Video captured on Monday shows Israeli forces assaulting Palestinian medics in the central occupied West Bank city of al-Bireh as they were attempting to aid a Palestinian who had been shot during clashes in the area.
The four paramedics, including one woman, were identified as Nisreen Amireh, Ayman Qurt, Attiyeh al-Dweik and Muhammad Omar.
Witnesses told Ma'an that after the injured Palestinian, whose identity remained unknown, was shot, another youth attempted to help him, when Israeli soldiers attacked them, injuring both in attempts to detain them.
The four paramedics who were on the scene as volunteers were
beaten, pushed and allegedly threatened by soldiers of being shot and pepper-sprayed before Israeli soldiers opened live fire were in the air above their heads
.
Despite being beaten and pushed around, video of the assault shows the medics repeatedly attempting to rescue the injured youth.
The three male paramedics were able to free one of the two youth and transfer him to a nearby ambulance, while Amireh, 19, remained behind, fighting off two soldiers in attempt to save the second youth.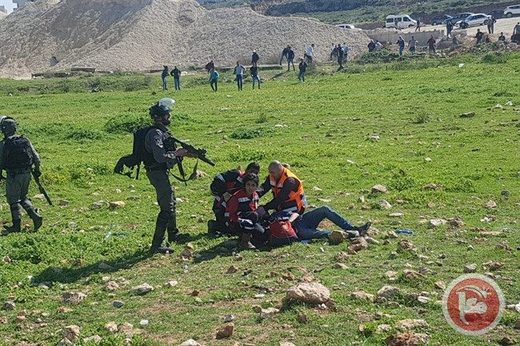 Amireh managed to hold the soldiers off until her colleagues returned and helped her rescue the second youth.
Wearing her gas-mask Nisreen told journalists "this is my third injury during my job, but that will not stop us from doing our humanitarian work."