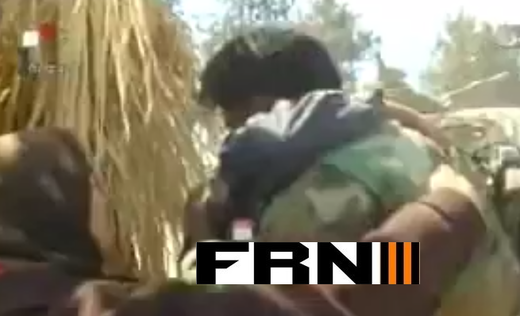 Syrian state media SANA has released an emotional video that shows a Syrian soldier being reunited with his own mother.
The video was taken shortly after the soldiers mother safely evacuated from the Hamouriyah humanitarian corridor.
It is revealed in the video, that is not yet translated into English, that
the soldier had not seen his own mother in eight years, effectively since the war began in March 2011.
The soldier has been participating in the operation to liberate East Ghouta from terrorist organizations. It began some weeks back and virtually all farmland has been liberated, as well as several towns.
Earlier today Jisreen was liberated from terrorist forces, with the Syrian Army most likely now going to concentrate their efforts on liberating the town of Sabqa to the north of Jisreen.