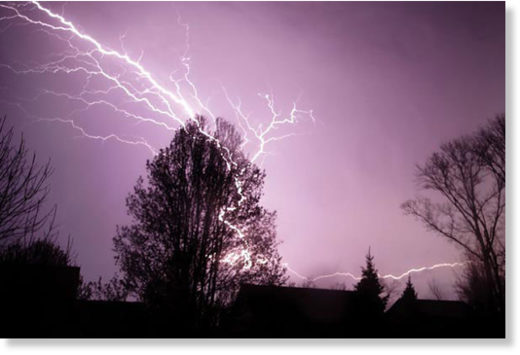 A 16-year old primary six pupil at Kahumure Primary School in Bukimbiri Sub-County, Kisoro District was on Wednesday afternoon struck dead by lightning while her five other colleagues were left injured.
The injured pupils were rushed to Mutorere hospital for treatment while the body of the deceased was taken to Kisoro hospital for postmortem
The Kigezi regional police spokesman, Mr Elly Maate, identified the deceased as Pricila Night, a daughter to Mr Evalist Kafuku, resident of Kyogo Village Bukimbiri Sub-County.
He named the injured as; Angela Kyarisima, Anathianta Nuwamanya, Aluminanta Kyarisima, Mathias Turinawe all in primary seven and Florida Ninsiima in primary four.
"This incident happened at around 2pm when pupils were at school. It's an unfortunate incident although we appeal to the school administrators in the lightning prone areas to put lightning conductors to avoid loss of lives and property," Mr Maate said.
The Kisoro District Education Officer, Mr Frank Munyarubanza,
said that it was not even raining but lightning from nowhere struck and killed a pupil
leaving others she was playing with injured.
"The pupils were in the school compound playing after having their lunch and lightning from nowhere struck them killing one and injuring five others.
It is a very unusual situation because lightning usually strikes when it is either raining or about to rain. In this case there was no single sign of rain at all," Mr Munyarubanza said.
He said that plans of putting lightning conductors in all the schools and other institutions in Kisoro District are under way, because the area is prone to lightning due to a number of factors including; being on a higher altitude and presence of several mineral deposits such as gold and tin among others.