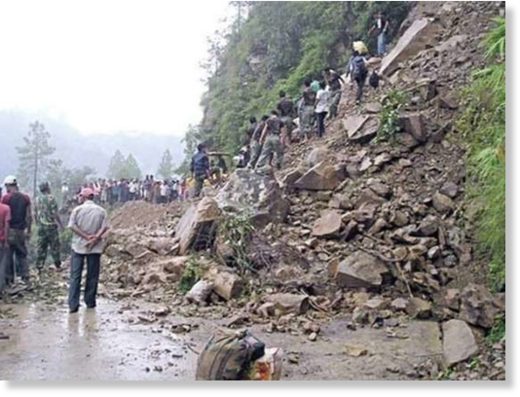 At least two women were killed as avalanche hit them at Shudmela Darga area in Kurram agency here on Tuesday. According to details,
the two ill-fated women were swept away by avalanche amid heavy rainstorm when they were bringing mud for construction of their house from nearby mountains.
Meanwhile, heavy rains and hailstorm wrecked havoc in the area, damaging standing crops of wheat and orchards
besides badly affecting the routine life of the residents. The areas which were worst affected include Jaladar, Umar kot, Gosarr, Sumair besides other localities.
An Intermittent rain accompanied by gushing winds with lightning and thunder has been continuing for the last night.