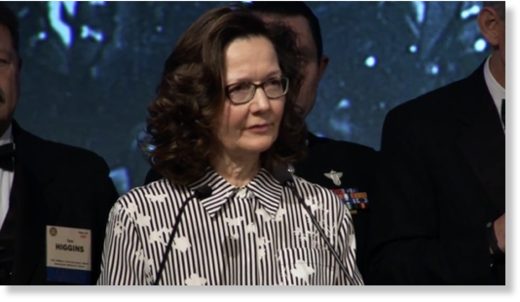 There has been a revolution in the shady world of US espionage after Donald Trump named a woman as CIA head for the first time. RT looks at the top spy, who rights activists accused of overseeing torture and demanded her arrest.
Gina Haspel, born October 1, 1956 was a deputy CIA director before becoming the most powerful official at America's main spy agency. She was one of the top intelligence officers to take part in the worst alleged abuses of Bush-era interrogation programs, which renowned rights groups bluntly describe as a set of torture techniques.
In the middle of Washington's 'Global War on Terrorism,' Haspel ran one of the first CIA facilities - later called 'black sites' - a prison in Thailand code-named
'Cat's Eye.'
It has been claimed that Al-Qaeda suspects were tortured there using waterboarding, in particular.
Back then, a
Washington Post
article mentioned a top-tier CIA official who was "directly involved in its controversial interrogation program" and had an "extensive role" in
torturing detainees
.
Notably, the
Post's
piece did not reveal the person's identity, only saying that the officer in question served as director of the National Clandestine Service - the CIA's main branch in charge of human intelligence - on an interim basis. Later, the Intercept confirmed that the undercover officer was actually Haspel.
Apart from that, she also served as chief of staff to the infamous Jose Rodriguez, the head of the CIA Counterterrorism Center, and reportedly participated in the controversial destruction of interrogation videotapes that showed the torture of detainees at the prison she ran, as well as at other secret compounds.
Rodriguez even mentioned Haspel in his memoir, writing that it was she who "drafted a cable" to discard the gruesome footage, when he "took a deep breath of weary satisfaction and hit 'send.'"