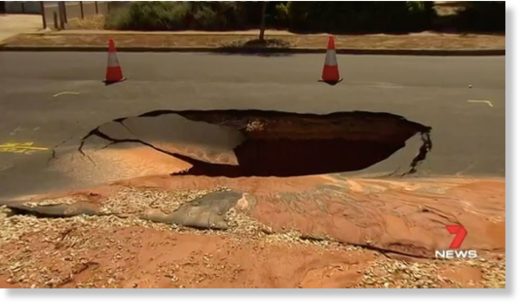 Residents in the Adelaide suburb of Elizabeth North had a shock when they woke up to see a gaping sinkhole in front of their homes.
A burst water main on Homington Road left bitumen collapsing in front of one family's eyes.
"The road actually lifted up and then just collapsed back into the ground," resident Chris Orange said.
"We were slowly watching bits of bitumen just break off from the sides, and it slowly got bigger and bigger."
Water was cut off in the area while crews worked hard to repair the road.