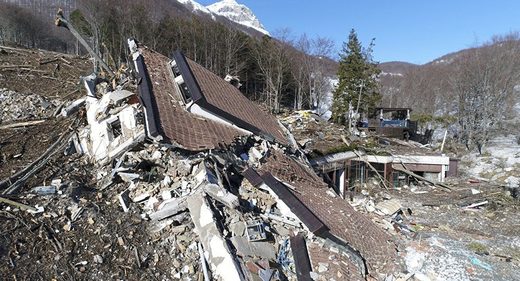 The ski resort "Campo Felice" in the Italian region Abruzzo was hit by an avalanche, emergency services reported Sunday.
According to reports, two people died as they were skiing off-piste at Campo Felice. Rescuers managed to save the third skier, who was slightly injured, and transfer him by helicopter to L'Aquila hospital.
Last January one of the deadliest avalanches struck the Abruzzo region, having engulfed the Italian luxury resort Hotel Rigopiano, leaving twenty-nine people dead and eleven injured. In total nine people, including four children, were pulled out alive.
The Italian Fire Brigade also rescued several puppies from the avalanche-hit hotel which became a symbol of hope amid tragic developments in the country.