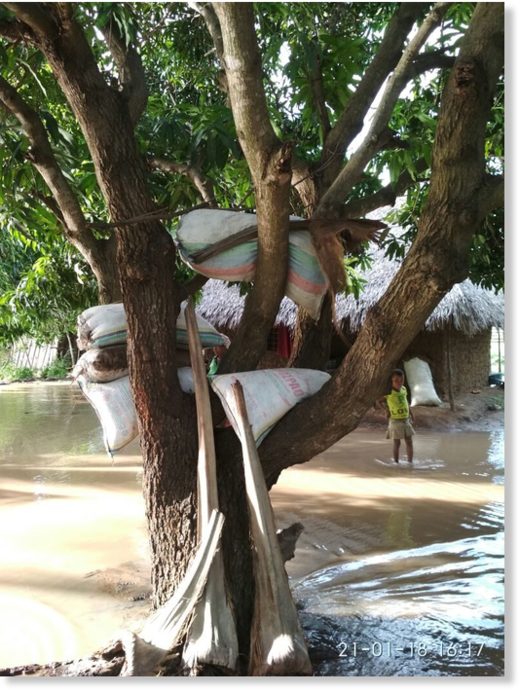 The government in Mozambique said that heavy rain and flooding in northern areas of the country has left at least 11 people dead and affected over 75,000 people.
The provinces of Nampula, Niassa and Cabo Delgado have all seen heavy rain since 14 January, 2018, triggered by a tropical depression. The city of Nampula recorded over 450 mm of rain between 15 and 19 January.
Local media, quoting sources from Mozambique's National Directorate of Water Resources (DNRH)
said
that, as of 19 January, the Messalo, Megaruma and Monapo rivers had all burst their banks.
Nampula province
At least 9 of the fatalities occurred in Nampula, which is the worst hit province. Images on Social Media showed
streets of Nacala city in Nampula swamped in mud and flood water over 1.5 metres deep.
The World Food Programme, the food-assistance branch of the United Nations, said via Social Media that 8 health units and 422 classrooms were affected in Nampula.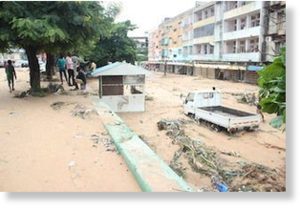 Power cables and poles have also been damaged, leaving some areas without electricity. Roads have been flooded and some areas left isolated. WFP said they have assisted 13,892 families with food.
Marc Nosbach, Country Director of CARE International in Mozambique, said that
more than 5,000 homes have been destroyed in the province. Local media are reporting figures between 7,000 and 15,000.