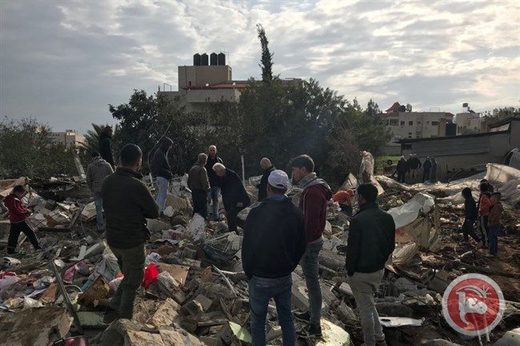 Israeli forces killed one Palestinian overnight between Wednesday and Thursday during a raid on the northern occupied West Bank Jenin refugee camp, that was meant to capture or kill the suspect in last week's
shooting of an Israeli settler near Nablus.
The Palestinian Ministry of Health identified the slain Palestinian as Ahmad Ismail Jarrar, 31, contrary to Israeli reports that his cousin, Ahmad Nasser Jarrar --
allegedly
responsible for the settler's death -- was killed.
Sources told Ma'an that Ahmad Nasser Jarrar evaded capture during the raid,
after reportedly shooting and injuring two Israeli soldiers
.
Two other Palestinians, whose identities remained unknown, were detained in the raid.
Israeli forces also punitively
demolished three homes belonging to members of the Jarrar family
. Locals identified the homeowners as Ahmad Nasser Jarrar, Ali Khalid Jarrar and Ismail Nasser Jarrar.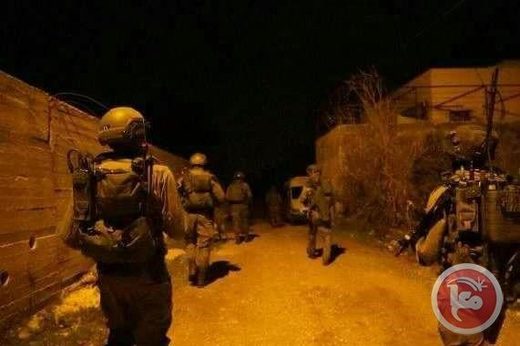 Sources told Ma'an that Israeli forces declared Jenin a closed military zone until the end of the raid, during which
more than 120 Israeli military vehicles entered the area
.
Israeli media has
claimed that Ahmad Nasser Jarrar was killed
, despite statements from the Palestinian Ministry of Health and the Jarrar family denying the claims.
Ahmad Nasser Jarrar's mother told Ma'an that Israeli forces raided their house at 11:15 p.m. Wednesday and demanded them to leave the house saying that it would be demolished.
"I saw a body on the floor while leaving the house but I could not identify it and I cannot confirm that it was my son's," she told Ma'an. The Palestinian Ministry of Health later confirmed the body that she was that of Ahmad Ismail Jarrar.
She added that
Israeli forces asked her where her son was before they shelled the house and demolished it.
Palestinian security sources told Ma'an that six Palestinians were injured during clashes with Israeli forces including a critical injury that was sent into the operation room at the Jenin Governmental Hospital.
Sources added that five were injured, three with live fire, and were identified as Mutaz Walid Mansour, 21, Qassem Muhammad Tayyarin, 23, Musallam Salameh, 19, while Sari Abu al-Wafa suffered tear-gas inhalation and Majdi Adnan was hit with bullet shrapnel in the face.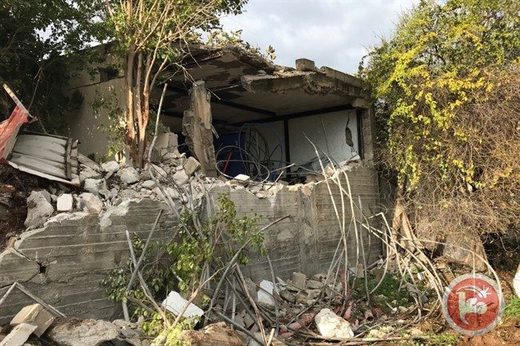 Ahmad Nassr Jarrar, whose whereabouts remain unknown, is the son of Nasser Jarrar, a leader of Hamas' military wing, the Izz al-Din al-Qassam Brigades, who was killed in Jenin refugee camp during the First Intifada in 2002.
Ahmad Ismail Jarrar was the fifth Palestinian to have been killed by Israeli forces this year.