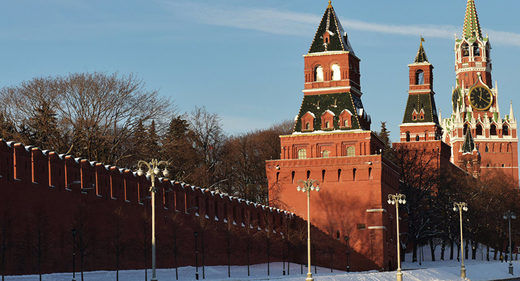 The Kremlin spokesperson said that media attacks on the Russian election are politically motivated and some Western countries do not want Russia to have a "strong leader."
Moscow is ready to respond to all possible allegations by Western media over the legitimacy of the 2018 Russian presidential election, Kremlin Spokesperson Dmitry Peskov has said.
"We are preparing for this, because it is quite predictable. You know that massive attacks on our president [Vladimir Putin] and on our country started long before the election. They are well prepared and orchestrated. We've always responded and will continue to respond to such attacks," Peskov said in an interview with the Rossiya 1 broadcaster, answering a question on whether the Russian authorities are preparing for Western media allegations of fraud and vote rigging.
The spokesperson pointed out that the majority of such claims usually have a barely veiled political goal.
"I think there is an increasing number of those - both in Russia and the rest of the world - who understand that such attacks are aimed at stripping Russia of a strong leader. Not many like a strong Russia... which not only has stood up, but is also straightening its shoulders," Peskov said.
The Russian presidential election is scheduled for March 18, 2018.
The electoral campaign was officially launched on December 18. Incumbent
Vladimir Putin
announced his decision to run for his fourth term on December 6.
Vladimir Zhirinovsky, the unwavering leader of the Liberal Democratic Party, Gennady Zyuganov of the Communist Party, opposition journalist
Ksenia Sobchak
, Grigory Yavlinsky from the Democratic Yabloko party have also declared their ambitions to run for the presidency.
International observers will be invited to monitor the presidential elections, Russian Federation Council speaker Valentina Matvienko said in October. The usage of video surveillance is also being discussed by Russia's Central Election Commission (CEC) for the 2018 election.