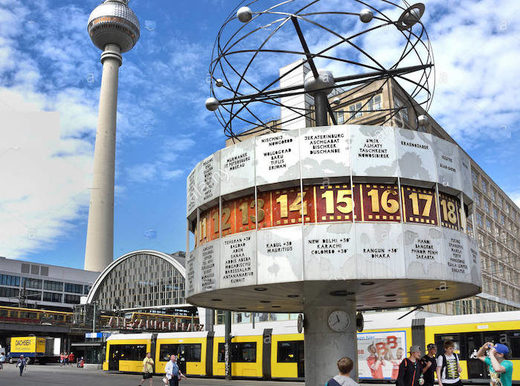 A 27-year-old Afghan migrant attacked a pregnant woman at Berlin's Alexanderplatz station.
The migrant kicked the woman in the stomach after a dispute at the station. German media say the man dragged the pregnant woman against her will into a train, while he kicked her several times.
A companion of the Syrian victim helped defend her against the man's violence. As the man interfered in the conflict he was attacked as well. In the subsequent fight two windscreens of the train were broken.
Police officers are investigating both men for causing dangerous bodily harm. Both men were released later.
The idea of Angela Merkel to invite more than a million migrants to Germany, has caused a serious crime wave in the country's larger cities.
Berlin's former tourist hotspot Alexanderplatz has been
turned into a "no-go area"
and
other cities
have serious problems with uncontrollable migrant crime as well.
This week it also became clear that
mostly migrants
caused a 10 per cent rise in violent crime in the German state of Lower Saxony. Also Germany's police
observed
that during this year's New Year's Eve celebrations, there were less women on the streets of several cities. A professor
concluded
that recent migrant sex attacks have a strong effect on women's behaviour and feelings of safety in the country.