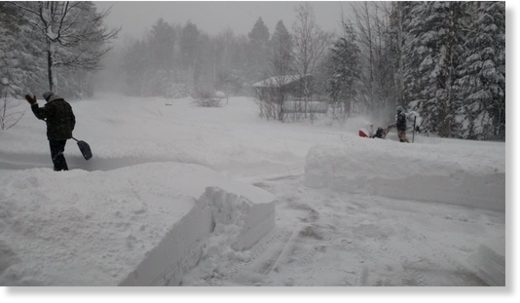 Rangers at
Porcupine Mountains Wilderness State Park
were busy digging out their headquarters Wednesday.
More than 72 inches of snow have fallen in some areas of the park, and a groomer was headed out to pack down the cross-country trails today.
"Lower elevated areas have 36-60 inches and the higher elevations have 48-72 inches of snow," the park posted on its Facebook page today. "The National Weather Service is calling for additional snow."
The 60,000-acre park in the northwestern Upper Peninsula, along the shores of Lake Superior, is one of the last sprawling tracts of wilderness left in the Midwest.