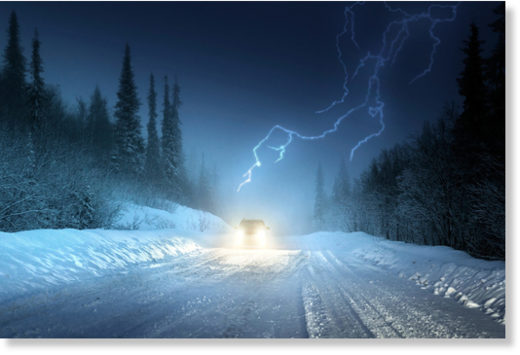 The National Weather Service has confirmed that today's snowstorm has featured thunder and isolated lightning strikes in the Boston area.
"Thanks for all your reports of thunder snow this morning," the NWS said
on Twitter.
"We have seen the lightning on lightning detection, mainly in clouds but a few cloud to ground near and W/NW of Boston."
WCVB reported
that multiple lightning strikes were detected on radar around. 9:30 a.m. near Needham, Wellesley and Newton.
Thundersnow is uncommon but not unheard of in Massachusetts. There were reports of the phenomenon during
Winter Storm Niko
in February of this year.
And a video of Weather Channel meteorologist Jim Cantore yelling excitedly about thundersnow, while covering 2015's Winter Storm Neptune in Massachusetts, has received nearly a million views on Youtube.