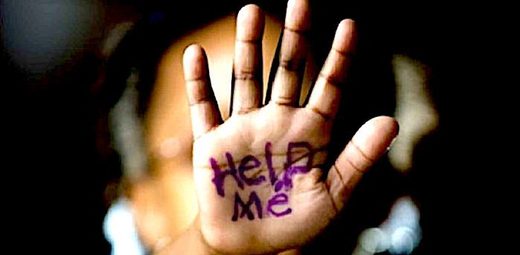 Two high-level government agents from the same area were arrested on child pornography charges in two seemingly separate cases.
The most disturbing of these cases is that of 55-year-old Voorhees resident Charles Borrelli, a long time contractor with the Philadelphia Department of Human Services, was tasked with protecting children.
Not only was Borrelli a level boss at the agency, but
he was also the architect of the computer systems and programs that kept track of abused and at-risk children.
Borrelli was an employee of the agency for over 15 years. Borrelli is also the owner of Dynamic Sights, a tech consulting firm that he founded in 1994, and it is likely that he was using his technical expertise to cover up his crimes.
DHS spokesperson Alicia Taylor said that while Borrelli was in charge of the agencies IT systems, he did not have any direct contact with children through the agency. "DHS was surprised and horrified to learn of the charges against Mr. Borrelli. DHS learned of his arrest on December 11th from an online news article and promptly contacted law enforcement. We are currently cooperating fully with authorities," Taylor said.
According to
thegoldwater.com
,
although his official position did not put him in direct contact with children on a daily basis, however, "the agency's 2013 annual report includes a photo credited to a "Charles Borrelli" that was taken of a child at a DHS event."
Borrelli was ultimately charged with third-degree Possession of Child Pornography, as well as one count of Prostitution and Related Offenses, a Disorderly Persons offense, and for paying women to have sex
. It seems from the reports of these charges that those women were of age.
Police sources have said that
there is no evidence to suggest that Borrelli had any contact with the children that he was potentially stalking through the DHS database,
but they are widening their investigation to find out the extent of his crimes.
Unfortunately, in the aftermath of this news, notorious misinformation websites have made the unsubstantiated claim that Borrelli was running a child prostitution ring through the agency and that the agency itself was raided.
There has been no evidence or reports to support these claims,
by all indications it seems that The National Center for Missing and Exploited Children tipped off the Camden County High-Tech Crimes Unit about Borrelli's web usage, and police raided his home without incident, finding evidence of child pornography all over his home.
This story is bad enough as it is and
exposes how predators can gravitate towards positions where they are tasked with protecting children.
However, embellishing the story in this way without providing sources, or at least allowing the reader to know that the article is speculative, gives mainstream readers an excuse to disregard the enitre story. While it is highly possible that evidence will be uncovered to show that Borrelli was involved in other crimes, we should stick to the facts at hand until more information is uncovered.
For some reason, Borrelli was released on bail and is now out on the streets awaiting trial.
Also this month, another high-level government agent was arrested under similar circumstances in the same area.
41-year-old Donald Baldi,
a Navy contractor with
top-level security clearance was arrested and charged with second-degree distribution of child pornography and third-degree possession of child pornography.
Baldi was also released on bail.
On multiple occasions, the Free Thought Project has reported
interviews
of former
child sex trafficking victims
who've all noted that they had nowhere to go as police and high-level politicians all took place in the abuse.
In case after case, the Free Thought Project reports on horrifying instances of child sex rings that were allowed to go on for decades because politicians -
including heads of states
- policemen, clergy, and others were all in on the sick game.
This can no longer go on.
The Huffington Post
recently wrote of the Weinstein scandal: "Since Harvey Weinstein's downfall, we as a society have apparently decided to try this radical new idea called "believing women."
We propose that as a society we also try the radical idea of believing the children.