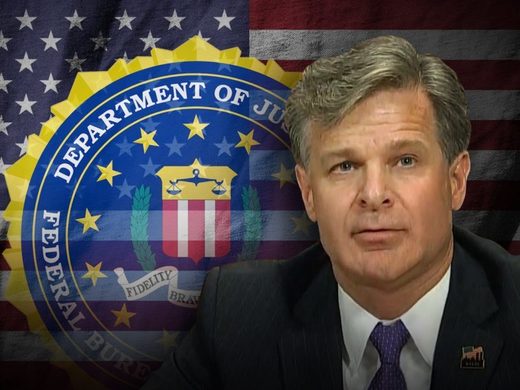 There is a clear plan and strategy in place to deal with the schemes of the "small group" of co-conspirators within the DOJ and FBI. CTH advises prudent patience, and assembly of tar and feathers, as the Machiavellian schemes continue to be untangled.
Tuesday afternoon when FBI Deputy Director Andrew McCabe travelled to Capitol Hill for his 10-hour closed door testimony and questioning he was accompanied by "small group" defense shield, FBI legal counsel,
James Baker
. In front of the House Intelligence Committee,
Andy McCabe suddenly couldn't remember his relationship with the Steele Dossier.
As a result of Attorney Baker's appearance and specific engagement within the hearing investigators announced yesterday to Baker would be summoned for questioning:
While HPSCI staff would not confirm who will be summoned for testimony, all indications point to demoted DOJ official Bruce G. Ohr and
FBI General Counsel James A. Baker
, who accompanied McCabe, along with other lawyers, to Tuesday's HPSCI session. (
link
)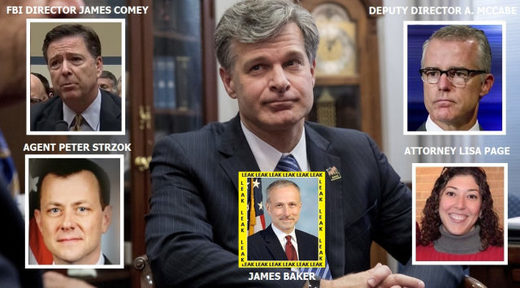 Today, FBI Director Christopher Wray relieved FBI legal counsel James Baker from his responsibilities within the department. The favored MSM outlet for the defense of those within the "Trump Operation"/conspiratorial plot, rushes to the typeset:
WASHINGTON POST - The FBI's top lawyer, James Baker, is being reassigned - one of the first moves by new director Christopher A. Wray to assemble his own team of senior advisers as he tries to fend off accusations of politicization within the bureau.

Baker told colleagues he will be taking on other duties at the FBI, according to people familiar with the matter. In recent months, Baker had been caught up in a strange interagency dispute that led to a leak probe and attracted the attention of senior lawmakers, but people familiar with the matter said the probe had recently ended with a decision not to charge anyone. The leak issue had not played a part in Baker's reassignment, these people said.

Baker informed colleagues in an email Wednesday that his duties were changing at the FBI, according to people familiar with the matter. Two said he is being "reassigned'' by Wray, but they cautioned that the change does not take effect immediately and such a move is a normal part of a new director taking charge at the bureau - not a reflection of the political controversies buffeting the FBI.
Methinks they doth protest too much.
[Baker] was very close to former FBI director James B. Comey, who asked Baker to be his general counsel. They were colleagues at the Justice Department and when they were out of government at Bridgewater Associates, an investment management firm. (read more)
Tick... Tock...