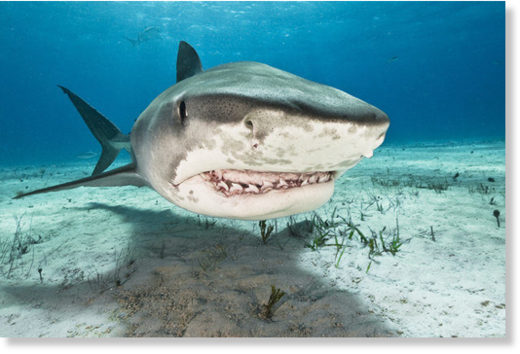 A tourist has died after being attacked by a shark in an underwater rampage that also left a dive master seriously injured.
The American woman was diving with a group of tourists off the Costa Rican island of Isla Del Coco when the tiger shark mauled her to death.
The Costa Rican environment ministry says the attack took place around 330 metres from the country's Pacific coast on Thursday.
She was rescued from the water but the bites to her limbs were so severe she could not be saved.
The dive master also suffered a shark bite, but was conscious and is now in a relatively stable condition.
Attempts to drive the beast away were unsuccessful, and the diving instructor said the shark first attacked when the divers resurfaced.
The victim has not yet been named.
Costa Rica is a hugely popular tourist spot for American tourists, largely due to its close proximity in Central America.
However, British Airways began running direct flights to the country in 2016 opening the floodgates for UK tourism.
The latest shark attack follows a string of attacks that have rocked beachgoers in recent weeks.
Last month a swimmer was left covered in blood after a great white began stalking him shortly before an attack at Little Collins Beach, Sydney.
Days later spear fisherman, Grigor Azatian, 25, was bitten in the leg by the same savage species in Pebble Beach, California, before he was frantically rushed to hospital.
Horrified dad, Armen, said: "The shark grabbed him and didn't let him go, and took at least two bites.
"He tried to fight with the shark.
"I don't think he could do much, maybe pushing, moving his legs."