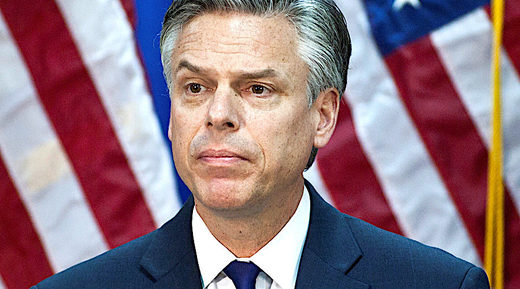 US Ambassador to Russia Jon Huntsman has said he regrets Russia's foreign agent law for mass media outlets.
According to the ambassador, it is regrettable "... that the actions taken could very well diminish the voice of the media in Russian life, which is critical to any open and democratic society," he told TASS.
"We will continue to work to promote a free press and freedom of speech. These are the values that we cherish," the diplomat stressed.
Russia's Federation Council (upper house of parliament) endorsed during its session on Wednesdsay a law designating media outlets as foreign agents.
A total of 154 senators voted in favor of the document, and one abstained.
On November 15, Russia's lower house of parliament, the State Duma, passed in the third and final reading the law, which labels media outlets as foreign agents if they receive funding from abroad. The law will enter into force after it is signed by the president.
After acquiring this status, these media outlets will be subject to the restrictions and liabilities, which are currently envisaged for non-governmental organizations labeled as foreign agents. They will also face a similar responsibility for such NGOs for breaching this legislation.
This measure was a response to the demand by the US Department of Justice that RT America, a US branch of the Russian television company, should register as a foreign agent.