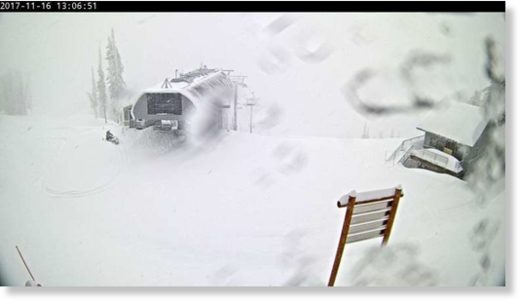 Colorado resorts haven't been able to buy a flake of snow but it's been a different story to our north.
Jackson Hole is reporting 100″ of "record" snow and nearby Grand Targhee is already up to 105″ for the season.
Heavy snow has been reported at ski resorts all across the Pacific Northwest over the past few weeks thanks to a parade of storms on a persistent jet stream.
It's a weather pattern that is very common during La Niña, which was declared active by meteorologists at NOAA earlier this month.
For Colorado to get some much needed snow we need a large dip to develop in the jet stream over the western United States.
Thankfully that is going to happen starting late Thursday night as a winter storm promises several inches of fresh powder for the snow-starved ski resorts in Colorado's high country.