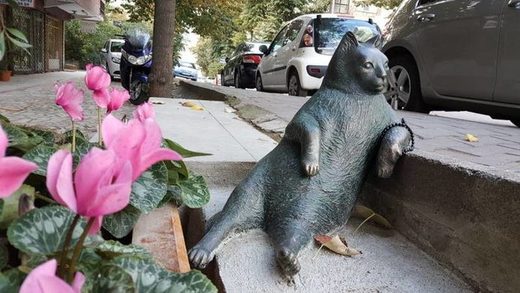 In a city crawling with cats, it takes a fabulous feline to truly stand out. Enter Tombili, a chubby white-bellied tabby cat with a peculiar penchant for slouching against steps rather than sitting atop them. His friendly nature made him a beloved resident of
Istanbul
's Ziverbey neighborhood. He was, as locals were quick to realize, a cool cat.
Tombili's fame spread beyond his usual haunts after an image of him lounging in his preferred pose went viral online and became a meme. In the picture, he leans against a step, one paw draped over his tubby white tummy while the other rests atop the concrete. He's poised as if about to ask a question, perhaps a casual inquiry about how long you've been coming to the neighborhood, before launching into his own life story.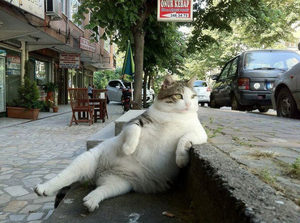 If you're a cat person with access to the internet, you've likely come across the image. The "
Chill Cat
" meme puts Tomboli in a myriad of scenarios: settled on a lavish couch, beckoning someone to "paint him like one of their French girls;" dressed up like Julius Caesar, complete with a Roman toga; or lazed across his chosen perch with a drink.
Sadly, the beloved cat died in August of 2016. The district mayor commemorated the famous feline by
installing a sculpture
of Tombili in his iconic pose atop a step on World Animal Day. The sculpture was stolen a month after its installation, but after much public outcry, the thieves returned it to its original spot. People still visit to pay their respects to the internet star.