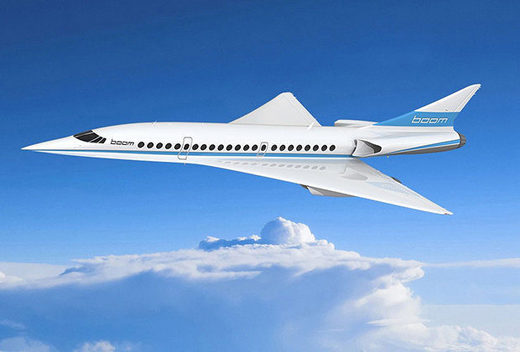 A new supersonic airliner faster than Concorde is boasted to revolutionise air travel when it is rolled out by the mid 2020s.
The Boom Supersonic will be able to take passengers from New York to London
in little over two hours
as she hurtles at 1,687mph across the Atlantic.
Flight firm Boom has promised the plane will make its first test flight new year - with a mini proof-of-concept jet called the XB-1.
Boom Supersonic is boasted to be nearly three times as fast as regular airliners, but seats will cost the same as normal flights.
This is unlike now-retired
luxury airliner Concorde
that charged a small fortune for seats.
Company founder Blake Scholl, who is also a pilot, claimed the plane will be both faster and quieter than its legendary predecessor.