Some very observant KVOA viewers captured atmospheric awesomeness on Sunday.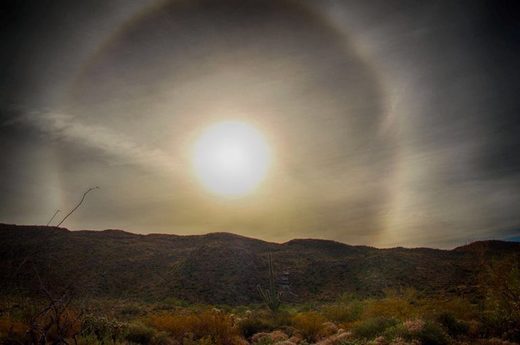 Every so often, Southern Arizona is treated to a huge ring surrounding the sun or moon. So what causes it? Let's explore the world of optics. (I promise to keep it simple.)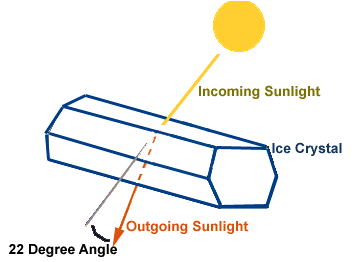 Hexagonal ice crystals are typically found in high level clouds like cirrus. These ice crystals refract sunlight or moonlight twice, netting a 22° shift from its original path. The net result is the brilliant 22° halo that catches the eye.