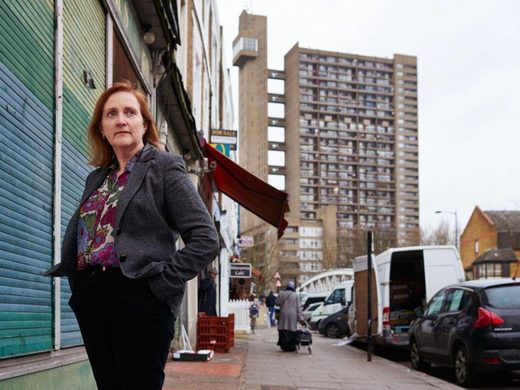 Residents in the
Grenfell
Tower borough are suffering from tuberculosis and rickets, Kensington's MP has warned in a shocking report on
inequality
affecting the UK's richest local authority.
Labour's Emma Dent Coad warned Victorian illnesses were returning due to devastating poverty levels affecting some of Kensington's roughly 160,000 residents.
The damning report, titled "After Grenfell:
Housing
and Inequality in Kensington and Chelsea", found multiple instances of children being admitted to hospital with hypocalceamic shock that caused them to collapse due to a lack of calcium.
The findings were particularly stark in the northern Golborne ward, where Ms Dent Coad was a councillor, with 51 per cent of children living in poverty and the average life expectancy for a man more than 20 years lower than in Hans Town ward where Harrods is situated.
Ms Dent Coad told
The Independent
the report exposes extremes of inequality in the borough that prove "trickle down" does not exist.
"This has been brewing for a very, very long time. Children were coming to school with loose teeth and I spoke to some dentists in the area and they explained, 'It's not sugar, it's not eating too many sweets. It's malnutrition'," she said.
"It's malnutrition in the womb, perinatal malnutrition which causes the babies to be born undersized and without enough calcium in their bodies. We have had some children collapsing at school."
The report also highlights the huge disparity in average income across Kensington's 18 wards.
The mean average income is £45,000, but a third of all workers - the majority living in the north of the borough - earn below £20,000, the report found. The average house price in Kensington is £1.4m.
A global spotlight was shone on the borough's divisions in the wake of the
Grenfell Tower
fire in June that killed at least 80 people.