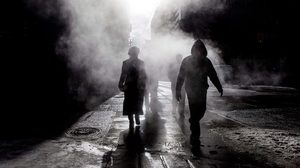 Toronto has broken a 79-year-old temperature record for the coldest Nov. 10th ever.
The temperature at Pearson International Airport dropped to a low of - 10.1 C at 8 a.m., topping the previous record of - 8.9 C (1938)
Adding insult to injury, the temperature probably seemed even cooler with the wind chill making it feel closer to - 15 for most of the morning rush hour.
The good news is that the temperature will improve throughout the day but only slightly.
Environment Canada is forecasting a high of - 2 C.
An extreme cold weather alert that was first issued on Thursday afternoon will be lifted as of noon, according to the city.