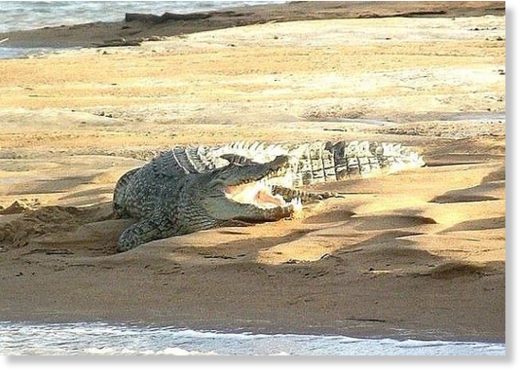 Experts have warned that a marked increase in the number of sharks and crocodiles lurking in Queensland's waters
have forced more than 50 beach closures this year.
More than 420 sharks have been caught as part of the state's Shark Control Program, including one of its biggest ever to be captured, a 5.25 meter tiger shark.
Exactly 42 per cent of sharks caught since the beginning of January have been tiger sharks - widely considered one of the most deadliest in the sea.
In February 25-year-old Glenn Dickson was spearfishing off Hinchinbrooke Island, North Queensland, when a bull shark attacked him leaving him fighting for his life in hospital.
Doctors had to amputate his leg, but the young father did eventually overcome his fear and get back into the water.
Dorsal Watch app founder Sarah Beardmore told
The Courier Mail
:
'I think we're seeing more sharks for sure.'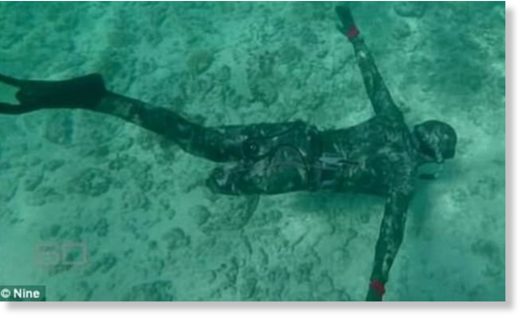 'I would definitely say over time we're getting more reports of sharks at the beaches and we've had
a lot of reports of bull sharks in the rivers.' she added.
Dorsal Watch is a shark sighting app which allows beachgoers and authorities to immediately alert others to predators in their area.
The app says it's currently used by over 200,000 people in Australia, USA and Hawaii.
But Surf Life Saving Queensland chief operating officer George Hill said he was more concerned about crocodiles than sharks.
'In the last few years we've seen more beaches being closed and there's been more sightings of crocodiles on beaches and in coastal waters,' Mr Hill said.
'A crocodile attack has more chance of being fatal than a shark attack.'
A four-metre crocodile mauled a teenager's arm in far north Queensland earlier in March.
Lee De Paauw, 18, was lucky to escape with his life after jumping into a river in an attempt to impress a young British backpacker.
15 crocodile sightings have caused beach closures in Queensland this year, while they've been shut 34 times because of sharks.
In September a massive 5.2m saltwater crocodile was found shot dead in central Queensland with the bullet still in its head.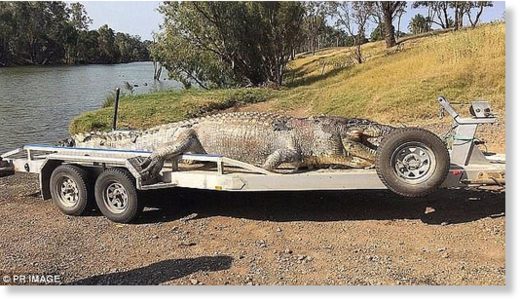 The shooting sparked debate among the Queensland community, with many expressing frustration that the growing crocodile population is not being dealt with adequately by authorities.
The Department of Environment and Heritage Protection Conservation and Biodiversity Operations Director Michael Joyce said that the public taking matters into their own hands would not only incur significant fines, but also cause disruptions within the area's crocodile hierarchical structure.
'People need to clearly understand that the death of this animal has changed the balance of the crocodile population.. and we can expect increased aggressive activity by younger male crocodiles,' Mr Joyce told The Morning Bulletin.
George Hill from Surf Life Saving Queensland thinks that crocodiles are the ones to watch: 'They (crocodiles) are a bit more of a concern to us than sharks at the moment because their numbers are growing.
'Shark sightings are concerning but we'd be more concerned if we didn't sight those sharks and there was an attack,' Mr Hill added.
Fisheries Queensland Shark Control Program manager Jeff Krause said swimming on a shark controlled beach is the safest option.
'Shark control equipment, drumlines and nets, are in place off 85 beaches at 10 centres throughout Queensland,' he said.
'Since the start of the program in 1962, there has been one shark fatality at a shark control beach in Queensland.'