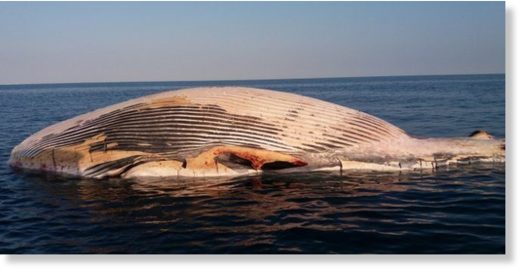 Boaters have discovered a dead whale, a dozen meters long to two pounds, which would drift at about
a mile from the beaches of Frontignan,
near Sete.
#Frontignan, A #whale to drift off of the Aresquiers - https://t.co/3U7fgArBvN

— Philippe Malric ⚓ (@PhilippeMalric) October 31, 2017
They immediately alerted the Cross Med. The directorate-regional of the Mediterranean is notably in charge of the monitoring of maritime navigation.
The cause of death unknown
The animal was photographed by diver Guy Ruggiero, who fell on the body of the animal during a dive with his club Aresquiers underwater. It is unknown the cause of death of the mammal.