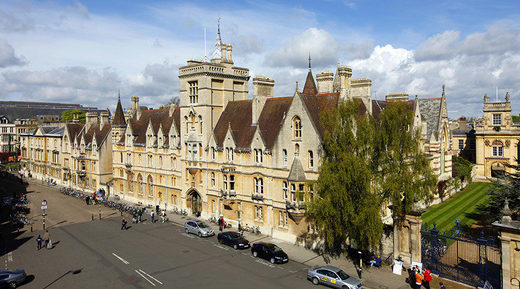 Balliol, one of the most prestigious colleges at Oxford University, has banned the Christian Union (CU) from recruiting students at the first-year freshers' fair, sparking a nationwide controversy.
Hubert Au, President of the JCR, the college student union, told Christian Union representatives that their presence at the fair could cause "potential for harm to freshers who are already struggling to feel welcome in Oxford."
"Christianity's influence on many marginalised communities has been damaging in its methods of conversion and rules of practice, and is still used in many places as an excuse for homophobia and certain forms of neo-colonialism,"
wrote
Au, whose missive was passed on to and published by university newspaper
Cherwell.
Au wrote that the JCR wanted to turn the traditional event, where students are offered the opportunity to sign up for clubs and teams, into a "secular environment."
Following the exchange, in which the Christian Union told Au that his statements about Christianity were "inappropriate... in the same way this would be inappropriate in conversation with many other faith groups," Hu relented, and allowed a "multi-faith stall," though one at which no religious societies would be able to sign up students.
The 150-year-old Christian Union refused to attend the fair, which took place earlier this month, on these terms.
After the story made the student media, it prompted pushback from the college, which was founded in 1263 under supervision of the Bishop of Durham.
On Sunday, it voted that Au's decision was "a violation of free speech and religious freedom."
"The Balliol JCR should not make judgments regarding the legitimacy of faith groups or religious expression," said the motion passed by the students.