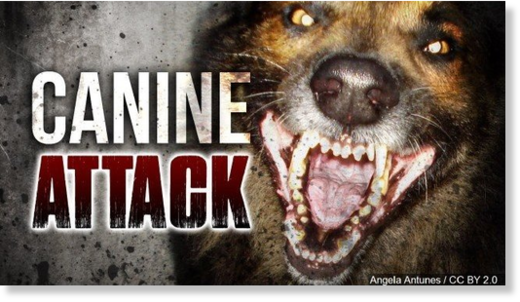 Six-year-old Cameron Mushanski, who died after a dog attack in Riceton, Sask., was the light of his family's life, says an aunt.
Cassandra-Marie Mushanski said the boy was at the home of his grandparents—who own the dogs—when the attack happened Wednesday evening.
"He was a happy, go-lucky boy," Mushanski said Thursday. "This is beyond a tragedy."
The family has since started a GoFundMe page to raise money for funeral expenses.
"He walked into a room and everyone smiled just with one word coming out of his mouth," Mushanski said.
RCMP said police and emergency services responded to a call about a dog attack outside a home in Riceton, located about 50 kilometres south of Regina, sometime after 6:40 p.m. CST.
The boy was pronounced dead at the scene.
2 animals surrendered
Bill Thorn, a spokesperson for the Regina Humane Society, said the organization received a call Wednesday evening to help RCMP and the Regina Qu'Appelle Health Region with the complaint. The Humane Society sent officers to the Riceton area.
"On the scene, the two animals were surrendered to our officers by the owner and subsequently the animals have been euthanized," he said, noting the health region requested the dogs be put down.
Thorn said the dogs appeared to be Alaskan malemutes.
The RCMP release said the circumstances of the attack — such as whether both dogs were involved or what might have prompted the attack — are being investigated.
Officials are still awaiting rabies test results on the dogs.
'Early in investigation'
At a news conference Thursday, RCMP Staff Sgt. Rob Embree said fatal dog attacks are fairly uncommon in the province.
He said it is too early to speculate whether charges will be laid.
"This is a unique situation," Embree said. "We're early on in the investigation. We just have to let the investigation go forward."