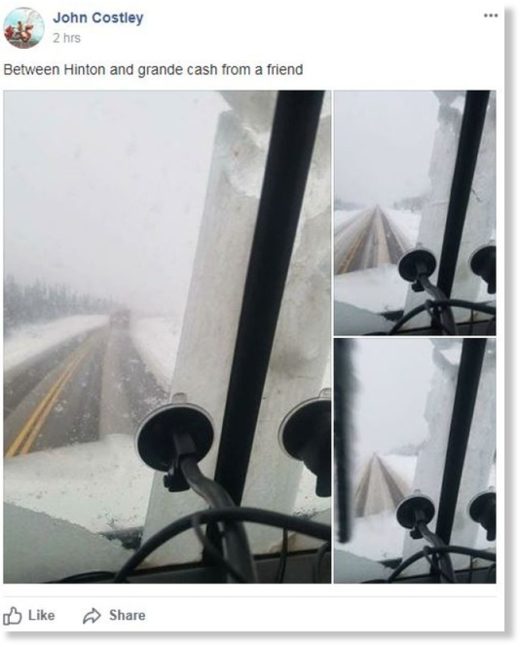 Winter is coming.
Communities along the edge of the Alberta Rockies were walloped with the first snowfall of the season Wednesday.
After periods of drizzling rain, snow began falling over sections of the Icefields Parkway mid-morning.
Between five and 10 millimetres of precipitation is expected to fall in Jasper throughout the day, according to the latest forecast from Environment Canada.
The Hinton area has also been buried in a small dump of wet snow. Photographs posted to social media suggest that area highways were slick.
Though it likely won't take long for Wednesday's snowfall to melt, the long-term forecast looks decidedly chilly.
By the end of the week, many communities in Alberta can expect to see highs around 10 degrees or cooler, while higher elevations could see more than 10 centimetres of snow.