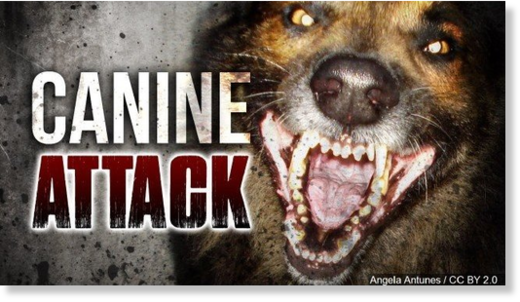 An elderly woman has died after authorities say she was attacked by a pit bull while trying to stop the animal from hurting another dog.
According to the Calhoun County Sheriff's Office, just after 1:30 a.m. Saturday, first responders were dispatched to a residence on NW Lamont Road in Fountain, Florida in reference to a dog attack.
The incident report states that Alicia Malagon, 76, was housing her daughter and son-in-law's animals at her house, which she had done many times before.
Deputies say, at some point, one of the dogs Malagon was watching, a pit bull, began attacking one of her own dogs, a small dachshund. Deputies say when Malagon attempted to separate the two dogs, the pit bull began attacking her.
Malagon suffered bites all over her body, including large lacerations on her leg. The dachshund also sustained heavy injuries.
The incident report states that Malagon managed to drag herself from the bedroom to the phone in the kitchen to call for help from her daughter and son-in-law, who were on their way out of town.
Deputies say the son-in-law answered the phone but did not understand how serious Malagon's injuries were because she told him she was "fine." The son-in-law began heading back to the house and called his brother to check on Malagon. The brother had to break a window to get in to the residence, where he found Malagon on the kitchen floor, fading in and out of consciousness.
EMS responded to the scene and Malagon was taken to Calhoun-Liberty Hospital. She passed away a short time later.
The Sheriff's Office says the dog is currently being quarantined and the case is still pending. The Health Department was also notified of the incident and is in the process of taking their own steps.
We have reached out to the Health Department for an update on the case but have not yet heard back.