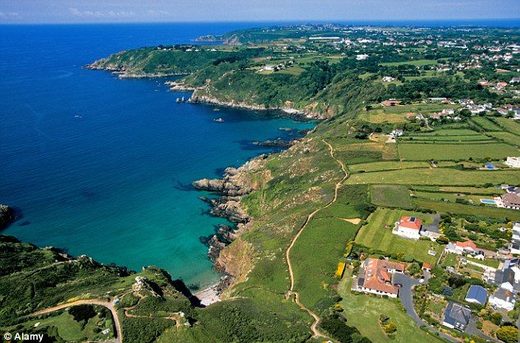 Hundreds of islanders reported feeling an earthquake-like movement about 10pm,
with some in Jersey and even in Nomandy, France, saying that they felt it.
British Geological Survey seismologist Davie Galloway confirmed the vibrations were too slow to have been an earthquake.
Instead the vibrations were measured to be at the speed of sound, which led to the conclusion that it was likely to have been a sonic event, such as a plane going supersonic.
Some islanders reported feeling the shudder and thinking they had an intruder in their house, others thought their children had fallen out of bed.
Many people said their windows and doors were shaking.
Helen Wallbridge on Facebook said she felt it in St Martin's. 'The doors shook, thought we had an intruder in the house,' she said.
Kim Mason said a sonic boom happened where she lives in Oxfordshire a few years ago.
'Very loud bang and house shook. Thought something had fallen onto the roof. Turns out Typhoons were deployed to escort an aircraft in distress.'