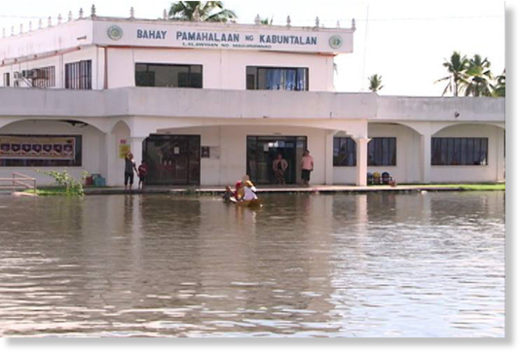 Seventeen low-lying villages in Kabuntalan town, Maguindanao, have been flooded for two months now because there's nowhere for stagnant water to go and rivers continue to overflow.
The local government said it expects the flooding to subside by September.

Flood-water levels are almost 2 feet high,
submerging the Sangguniang Bayan headquarters, the police station and several houses.
Some 3,500 families have been affected, according to the local disaster risk reduction and management council.
The local government placed the 17 villages under a state of calamity in June due to the extent of damage.
Kabuntalan is one of the 16 flood-prone municipalities in Maguindanao surrounding the Liguasan marshland.
The water began to rise in the area on May 23 because of excessive rain.