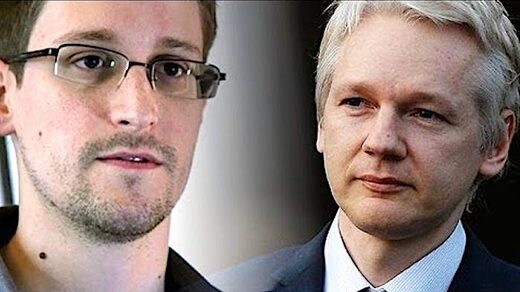 James Comey's revelation Thursday that he leaked information to the media received mixed reactions from NSA whistleblower Edward Snowden and WikiLeaks founder Julian Assange
.
Assange seized the opportunity to play on the former FBI Director's own words, when he coined the term "intelligence porn" in his criticism of WikiLeaks' activities. Meanwhile, Snowden, reacted somewhat more empathetically, tweeting: "sometimes the only moral decision is to break the rules."
Comey confirmed under oath to the Senate Intelligence Committee that he leaked details of a meeting with President Donald Trump to the media via a friend.
The leaked memo included the claim that Trump asked Comey to drop the investigation into former national security advisor Michael Flynn's contacts with Russian officials.
Weighing in on Thursday's proceedings, Snowden subtly pointed out the similarities in their situations.
The whistleblower added that he was sympathetic to Comey's reasoning for the leak - but noted that
the government was not convinced when the same argument was made by former CIA director General David Petraeus over his leaks.
Snowden also responded to claims by Trump's lawyer that Comey made "unauthorized disclosures" of "privileged communications," with the former NSA contractor saying the public interest in this case is superior.
In March, Snowden called out Comey's statement on leaks to the media in which the then-FBI director suggested such releases could be "deterred by locking some people up."
In June 2013, federal prosecutors, led by Comey, filed criminal charges against Snowden under the Espionage Act over the leaking of classified information regarding the National Security Agency's surveillance programs. Two years later, Comey
called
Snowden a "fugitive," adding, "I'd love to apprehend him so he can enjoy the benefits of the freest and fairest criminal justice system in the world."
However that hasn't stopped the whistleblower coming to the defense of the former FBI director in the aftermath of his firing by Trump. "This FBI Director has sought for years to jail me on account of my political activities. If I can oppose his firing, so can you," he
tweeted
last month.