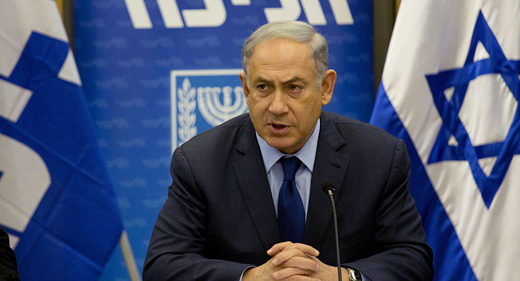 Israeli Prime Minister Benjamin Netanyahu promised on Tuesday to continue building settlements in the West Bank and called himself the first prime minister in decades, who will promote building a new Jewish settlement there
We will continue to safeguard the settlement enterprise and strengthen it... no one will be uprooted from his home... I am doing all that is necessary in order to preserve the settlement in Judea and Samaria [Israeli name of the West Bank]. We can safeguard the settlement enterprise without bringing a catastrophe on it, if we work together. The past has proven that when we worked together we succeeded, and when we split up, the State of Israel was harmed," Netanyahu said at a special event in the parliament commemorating 50 years since the Six-Day War and the renewal of Jewish settlement in Judea, Samaria and the Jordan Valley, as quoted by parliament's press service.
According to Netanyahu, it is an honor to be the first Israeli prime minister in decades building a new settlement in Judea and Samaria.
The Israeli settlement policy is
among key stumbling blocks for revival of the peace process between Israel and Palestine
, which is seeking diplomatic recognition for its independence on the territories of the West Bank, including East Jerusalem, which are partially occupied by Israel, and the Gaza Strip. The Israeli government refuses to recognize Palestine as an independent political and diplomatic entity and
continues to build settlements in the occupied areas, despite objections from the United Nations.