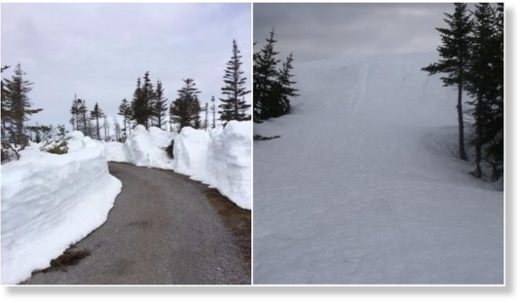 Campers hoping to pitch a tent in Pinware River and Pistolet Bay provincial parks will have to wait a bit longer because the sites are inaccessible due to snow,
with drifts as high as 20 feet in some places.
"It was impossible [to open this weekend] ...
This is the first time I've ever seen this much snow," said Les Peddle, who has worked at the Pinware River site for 20 years.
"We have a building, an activity centre, in the day use area ... right now, the snow is still not down to the top of the door."
Pinware River Provincial Park is located in southern Labrador, while Pistolet Bay Provincial Park is on the tip of the Northern Peninsula.
Pack ice problems
Peddle chalked up the delayed opening of his site to the
pack ice that has invaded the coastline in parts of the province.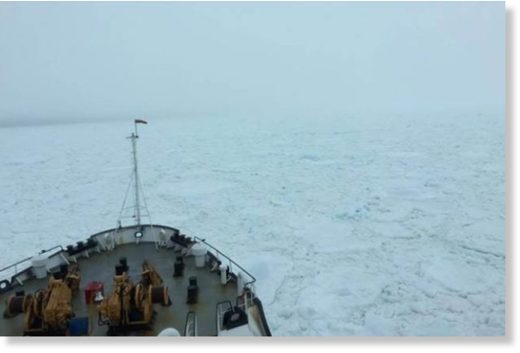 "We're right on the straits on the ocean here, and it's still packed with ice and it's just keeping the air temperature down and it's not melting as fast,"
Peddle told CBC Radio's
Labrador Morning.
Staff even brought in a plow operator to move the snow.
"There was nowhere to push it without doing a lot of damage to the trees," said Peddle. "Even after he plowed the road, after he left, a couple of days later it just all flounders in to the path again and blocked the road again."
But Peddle is hoping outdoor enthusiasts will soon be able to camp or take advantage of the day use area in the park.
"We're hoping to get open by the 16th," he said.
With files from Labrador Morning