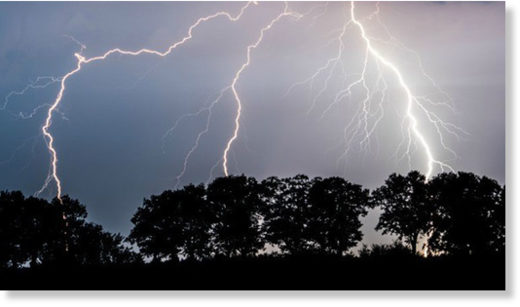 Three minor boys were killed and another sustained burn injuries after lightning struck them today at a village in Jamui district, a police officer said.
The incident took place at Harihar village when the boys were standing under a mango tree to avoid getting drenched in rain, Khaira police station in-charge Srikant Kumar said.
While three boys, identified as Dilkhush Kumar (13), Suraj Kumar (12) and Vipin Kumar (13) died on the spot, another 13 year-old boy Rajiv Kumar sustained burn injuries, he said.
The injured was admitted to a government hospital, the police officer added.
Source: Press Trust of India