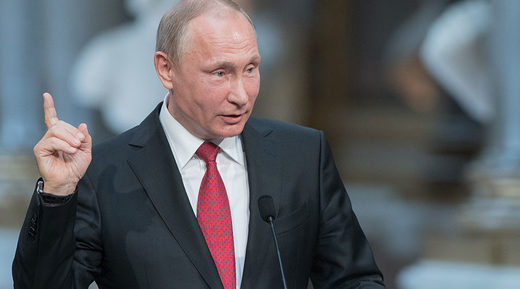 With bombings in Paris and elsewhere across Europe and war in the Middle East, it's strange to hear speculation about a fictional Russian threat, Vladimir Putin said in an exclusive interview with
Le Figaro
.
The Russian president, who visited Paris to meet with his French counterpart, Emmanuel Macron, on Monday, expressed the belief that Moscow and Western capitals "all want security, peace, safety and cooperation."
"Therefore, we should not build up tensions or invent fictional threats from Russia, some hybrid warfare etc.," the Russian leader
said
.
"What is the major security problem today? Terrorism. There are bombings in Europe, in Paris, in Russia, in Belgium. There is a war in the Middle East. This is the main concern. But no, let us keep speculating on the threat from Russia."
"You made these things up yourselves and now scare yourselves with them and even use them to plan your prospective policies. These policies have no prospects. The only possible future is in cooperation in all areas, including security issues," he added.
Fighting international terrorism is among the issues on which Russia and the West must work together, Putin said.