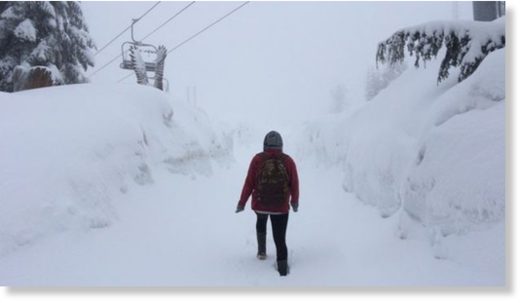 Monday night's heavy snowfall was good news for skiers and snowboarders in the Vancouver area but for not so much for drivers on mountain highways in the B.C. Interior.
Grouse Mountain saw a total of 25 centimetres of fresh snow
skiers. Cypress Mountain and Mount Seymour both remain closed for the season.
Meanwhile, snowfall is forecasted to continue in the Interior, and Environment Canada has sent out a warning to motorists to expect winter conditions between Hope and Kamloops, as well as along the Okanagan Connector from Merritt to Kelowna. Conditions are expected to get worse later in the day.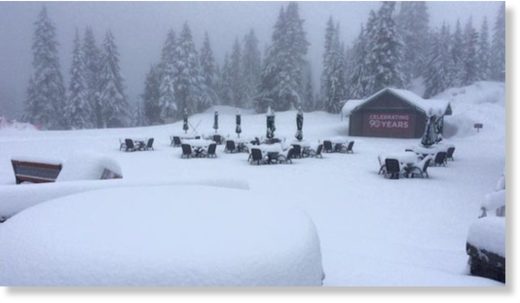 *WEATHER ALERT*
Snowfall expected for higher elevations on #BCHwy5 #Coquihalla #BCHwy97C & #BCHwy3 #KootenayPass. Please use caution.

— Drive BC (@DriveBC) May 16, 2017
Accumulation is uncertain as some snow will turn to rain or melt on warmer road surfaces . However, additional snowfall of five to 10 cm is possible near Pennask Summit on the Okanagan Connector and at higher elevations along Highway 3.
Motorists can keep an eye on conditions via live webcams at
DriveBC.com.