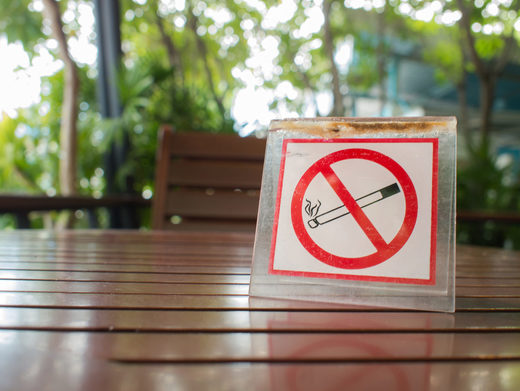 Smoking should be banned in all public areas, health experts have said.
The Royal Society for Public Health (RSPH) has called on pubs, restaurant gardens, shopping areas and public parks to be included in the list of areas where it is illegal to smoke.
According to the society, the move would lead to one third of smokers turning to e-cigarettes.

Comment: Not likely after all the negative reports about e-cigs:
Approximately two million people in the UK currently use e-cigarettes, with many having used them to help to quit smoking.
Shirley Cramer, chief executive of RSPH, called on the Government to improve public health for all.
"Politicians of all parties should be in no doubt that health is an issue that is always of the utmost importance to voters," Ms Cramer told
the Sun
.
"They must look for progressive and creative ways to improve and protect health for all, seizing whatever opportunities may be presented by the UK's future outside the EU, while seeking to minimise its potential negative consequences."
Smoking was banned in all enclosed work places in England in 2007 and since doing so heart attack rates have fallen 42 per cent.
Figures suggest 400,000 people gave up smoking altogether in the first year of the ban.