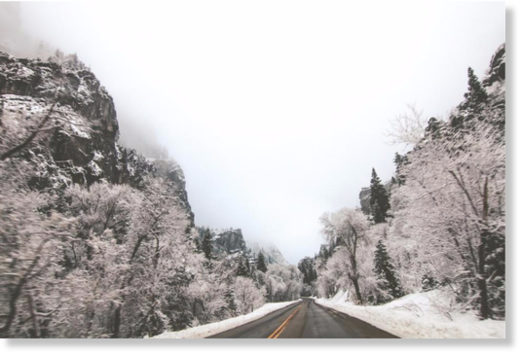 The weather will get cold and rainy in Romania these days, with snow returning to the mountain areas. Romanian meteorologists issued alerts for rain in most of the country, as well as
orange alerts for snow in the mountain areas.
Moreover, temperatures will drop to negative values in the following nights in most of the country, including the capital Bucharest.
Thus, the capital's heat supplier RADET plans to restart the public heating system on Tuesday evening (April 18), according to Agerpres.
On Wednesday, between 04:00 and 18:00, Southwestern Romania and the mountain areas will be under a code yellow for precipitations.
While rain will take over Oltenia, Banat, and Western and Northwestern Muntenia, snow will return to the mountains. The quantities of water will exceed 20-25 liters per sqm, but could reach 40 liters per sqm in some areas, according to the meteorologists.
The wind will also blow strongly in this period, with speeds of up to 55 km per hour, and even 70 km per hour in the mountains.
Meanwhile, the high areas of the Southern Carpathians and Banat Mountains will be under an orange code for snow on Wednesday, from 09:00 and 18:00. Moreover, in these areas, the wind will blow with up to 100 km per hour.
The weather will continue to be cold and rainy until Friday morning. According to the alert issued by the National Meteorological Administration, it will rain mainly in Southern, Central, and Eastern Romania between April 19, 18:00 and April 21, 10:00. Then, the rain will move to the East.
It will continue to snow in the mountain areas, with snow and sleet being also expected in Moldova, parts of Transylvania and Maramures, and the hills in the South starting the night from Wednesday to Thursday. The wind will blow strongly in the East and Southeast, with up to 60 km per hour.
Meanwhile, the Southern and Eastern Carpathians will be under a code orange for snow and strong wind between April 19, 18:00 and April 21, 06:00.