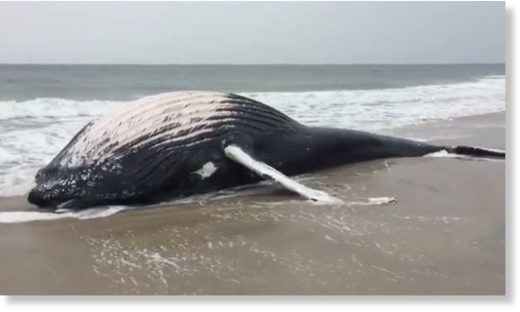 A dead whale washed ashore Friday afternoon in the Outer Banks of North Carolina.
Dave Hallac, the superintendent with the Cape Hatteras National Seashore, confirmed that the whale washed ashore near ramp 38, between the towns of Avon and Buxton.
The whale measured approximately 29′ ft. long. Hallac also said it is not uncommon for dead whales and dolphins wash up on seashore beaches.
The cause of the whale's death is not known at this time.