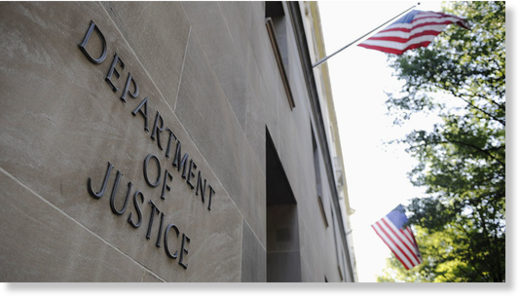 MoveOn.org, an organization supported by George Soros, is holding a demonstration outside the US Department of Justice Thursday calling for Jeff Sessions to resign from the office of attorney general.
The political campaign group is urging members of the public to join them in Washington DC to put pressure on Sessions to step down amid allegations he lied under oath.
Sessions said during his confirmation hearing for the attorney general post that he had no communications with Russian officials during Donald Trump's election campaign.
However, House Minority Leader Nancy Pelosi has accused Sessions of lying under oath, citing
Washington Post
reports that he had spoken to the Russian Ambassador to the US, Sergey Kislyak, twice last year.
Comment:
Why is Pelosi so desperately trying to prevent the confirmation of Sessions using such nonsense as a reason? Could there be some truth to the matter that Sessions will bring Pelosi down for other legitimate crimes?
See:
Interview with DHS insider: 'It's spy versus spy'
Sessions has denied discussing "any political campaign" with Russian representatives and added that he would recuse himself from the 'Russia investigation' if it came to that.
MoveOn.org
is taking up Pelosi's call for Sessions to step down immediately and for his successor to appoint a special prosecutor to investigate Donald Trump's alleged ties to Russia.
A
petition
has been launched ahead of Thursday's protest.
The 'grassroots' organization previously co-ordinated nationwide anti-Trump protests in the wake of the Republican's presidential victory in November.
The protests were presented as a "rejection of Donald Trump's bigotry, xenophobia, Islamophobia, and misogyny."
Leaked emails from Hillary Clinton's campaign chair John Podesta revealed communication between Podesta and MoveOn.org officials.The emails were published by WikiLeaks in batches throughout the election campaign.