A new U.S. study has found that a major organ - the pancreas - can be triggered to regenerate itself through a type of fasting diet. This could be of potential benefit to those with diabetes.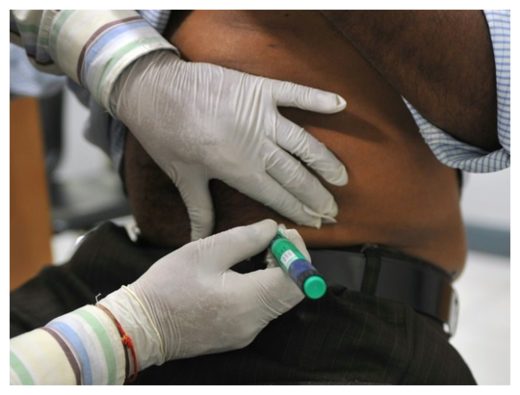 The new study has looked at mice who were engineered to have diabetes and a damaged pancreas. The mice were put on a modified form of the "fasting-mimicking diet". This is similar to the popular human form of diet whereby a person spends five days on a low calorie, low protein, low carbohydrate regime coupled with a high unsaturated-fat diet. The experimental outcome was that the controlled diet led to the pancreas recovering. In essence the diet 'reboots' the body.
The reason why the new study is potentially important is because restoring the function of the organ that helps control blood sugar levels also led to a reversal of symptoms of diabetes. This is based on animal experiments and a future study
will look at the effects in humans
, should permission for such a trial be approved. Importantly such a diet should not be attempted by a person without seeking medical advice.
The
pancreas is a glandular organ
in the digestive system,located in the abdominal cavity behind the stomach. The gland produces several important hormones, including insulin which circulates in the blood.
The pancreas also function as a digestive organ, secreting pancreatic juice which serves to assist digestion and absorption of nutrients in the small intestine. Problems with the pancreas are associated with diabetes, most commonly type 2. Diabetes mellitus type 2 arises from a combination of insulin resistance and impaired insulin secretion.
With the dietary effect, the fasting diet regenerated a type of cell in the pancreas called a beta cell. This cell functions to detect sugar in the blood and release the hormone insulin if it gets too high. Speaking with the BBC the principal researcher Dr Valter Longo, from the University of Southern California,
stated
:
"Our conclusion is that by pushing the mice into an extreme state and then bringing them back - by starving them and then feeding them again - the cells in the pancreas are triggered to use some kind of developmental reprogramming that rebuilds the part of the organ that's no longer functioning."
The new findings are
published in
the journal
Cell
, under the heading "Fasting-Mimicking Diet Promotes Ngn3-Driven β-Cell Regeneration to Reverse Diabetes."