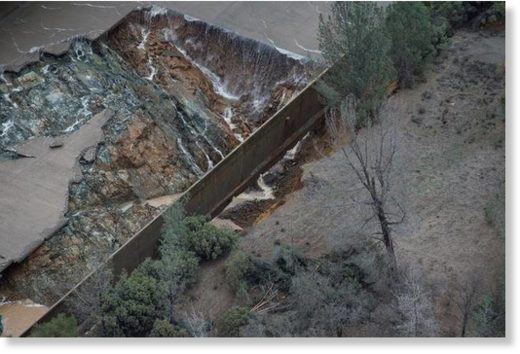 With five overlapping weather forecast rainfall models, a full 3-5 inches of precipitation will fall in the drainage basin of the Oroville Dam,
which will raise water levels faster that the damaged spillway can out flow over topping the emergency spillway by 13 feet. The last over top was 2-2.5 feet. Are you ready for the effects if the spillway ruptures

as the water will damage natural gas pipelines, food deliveries and scour away roadways?
Sources