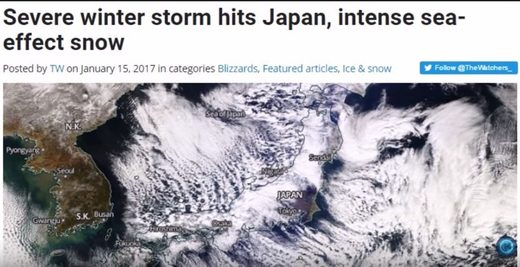 Japan blanketed by sea effect snow so intense that it is creating wind vortices off the islands in the East China Sea.
Tottori Prefecture received a full years worth of snow in one day
. Highways cut, millions of people stranded, power outages and in
Hokkaido ski resorts closed due to too much snow
. North Korea is upgrading its agriculture and Honey oranges out of China ripen six weeks late, no demand now that Chinese New Year is passing.
Sources