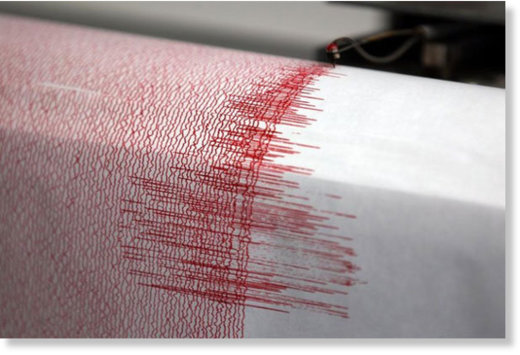 Eight earthquakes rocked the mountains in Pitkin and Gunnison County area Thursday night according to the United States Geological Surey.
The first occurred shortly after 8:00 p.m., and was in Pitkin County 17 miles south of Carbondale. It measured 2.8 on the Richter Scale and occurred about
three miles beneath the surface.
A second quake, less than 10 miles away, occurred about 45 minutes later, also measured 2.8,
at a similar depth
. It was in Gunnison County ,17 miles west of Snowmass Village.
Fifteen minutes later, another quake, measuring 2.3 in
nearly identical location to the second
, struck the area.
Another quake, measuring 1.1, occurred about one mile southeast of the second and third earthquakes.
The fifth earthquake measured 1.6 on the Richter Scale, and was located about a mile north of the first earthquake of the evening.
Two minutes later, a sixth earthquake, measured at 1.7, occurred about one-half mile southwest of the first quake of the day.
Additional earthquakes were recorded in the early morning hours Friday. A magnitude 1.7 quake was recorded after 1:00 a.m., and a 1.7 quake occurred around 5:30 a.m. Both were located within a few miles of the second quake from Thursday night.
In late December, an earthquake occurred about 40 miles northwest of Thursday's activity. It measured 2.9 on the Richter Scale. It occurred just before 10:00 p.m. A 2.3 magnitude earthquake was recorded January 11 in the same area as Thursday's series.
No injuries or damage reports have been received.