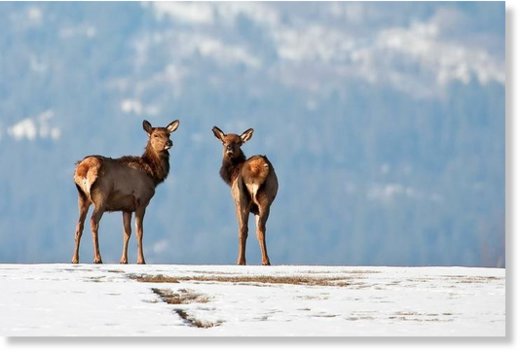 While Idaho residents are lamenting heavy snowpack and icy roads, wildlife in the state has been struggling in the backcountry.
Idaho Fish and Game officials
told the Post Register
that the tough winter will likely mean higher mortality rates for elk and deer that are coping with heavily crusted snowpack.
The deep snow makes it harder for game to move around, with each step requiring more energy and sapping more of the animals' fat supplies, Idaho Fish and Game Regional Wildlife Manager Curtis Hendricks said. The crusted snow also makes it hard for deer and elk to uncover winter forage, further depleting their fat stores.

In Valley County, more familiar animals are struggling due to the snow. A pair of horses has become stranded in a remote area near Boulder Lake.
The Valley County Sheriff's Office is working to save the animals,
KTVB-TV reported.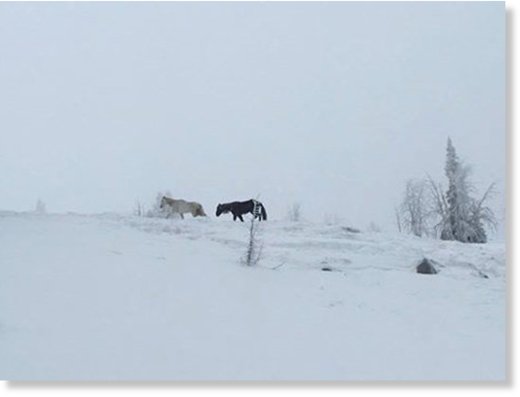 Lt. Jason Speer said the horses are trapped in a bowl area about as large as a football field at an elevation of between 7,000 and 8,000 feet.
"For whatever reason they went up to the top of a mountain in the worst possible place," said Robert Bruno, president of Idaho Horse Rescue.
Bruno said the horses are surrounded by snowdrifts piled as high as six feet tall.
The animals were spotted two weeks ago by local pilots. Rescue attempts thus far have been unsuccessful.
Source: AP