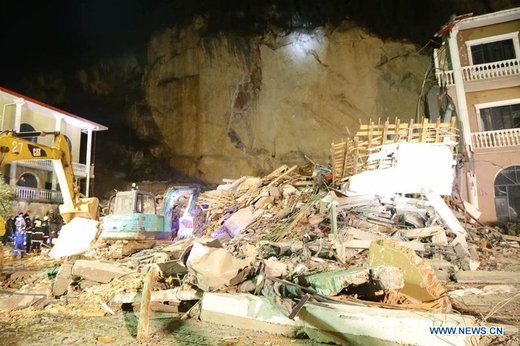 Around 14 people were buried in a landslide which hit part of a hotel in a central China town on Friday night, local authorities said.
The landslide hit the hotel at the town proper of Nanzhang County, Hubei Province around 7:30 p.m. Friday.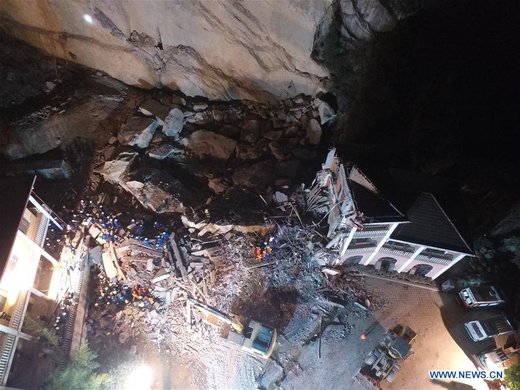 Up to 14 people were trapped, including guests and employees of the hotel.
Two of them have been rescued and are now in stable physical condition.
Rescue activities were still being carried out and
the cause of the landslide was under investigation.