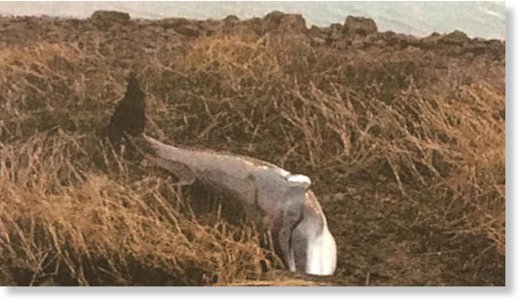 A dead whale washed ashore in Flushing Bay Thursday afternoon.
The 15-foot minke whale is at the end of the LaGuardia Airport runway near the 'Welcome to New York' sign.
There is no word yet on how the whale died.
It was discovered on the embankment leading up to runway 1331, one of two intersecting runways at LaGuardia.
The Riverhead Foundation for Marine Research and Preservation says it is providing support to airport personnel as they determine the options for removing the mammal without disrupting flight operations.
The foundation wants the opportunity to examine the whale.
"To actually have a whale at this location is a new location," said Kimberly Durham of the Riverhead Foundation. "It's certainly in proximity to Port Authority and operations that go there, there's a lot of things that have to be taken into consideration and we'll be working with the Port Authority to see what we can do regarding this carcass."
The weight of the species is usually 5 to 6 tons, smaller than a humpback whale.