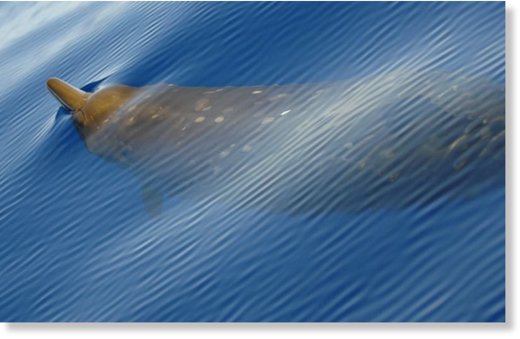 There have been two incidents of dead marine mammals washing ashore along the New Jersey Coast over the past week, Bob Schoelkopf of the Marine Mammal Stranding Center in Brigantine told
Patch
Tuesday.
The first was a whale that washed ashore at Island Beach State Park before the New Year's weekend, and the second was a dead dolphin that washed ashore at Sandy Hook on Friday
. The dolphin had a large shark bite in her, but it was healed and appeared to be from one to two years ago, he said.
On Friday, Dec. 30 a dead female dolphin washed up on the bay side of Sandy Hook. It was first spotted by some birders in the area. Marine Mammal Stranding Center volunteers picked the dolphin up Saturday, and she was taken to a state lab for testing. At first the dolphin appeared to be pregnant, but an exam revealed she was not, Schoelkopf said.
"She was just a very robust animal. And she had some food in her stomach," he said.
The day before that, a 15-foot-long Blainville's beaked whale washed ashore at Island Beach State park, he said. The whale was spotted by kayakers on the bay side of the park. It had been dead for at least a week, Schoelkopf said. A Blainville's beaked whale is extremely rare, he said; the last time one washed ashore on the Jersey Shore was 40 years ago.
Both the dolphin and the whale must undergo a necropsy (autopsy for animals) and further testing to determine their cause of death, he said.