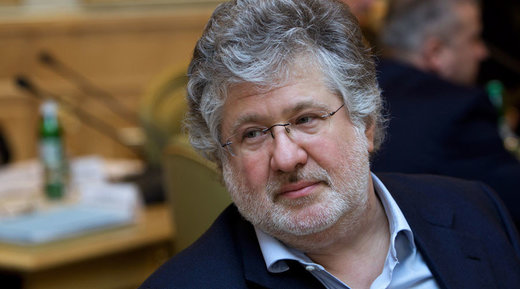 Ukrainian oligarch, Igor Kolomoisky's, 'Ukraine Today' closes its doors for good after a quick two year stint working as an anti-Russian propaganda channel.
Kolomoisky is in the top 5 richest people in the Ukraine, and owns other media outlets, including the international Jewish News One, reporting on Israeli News. Russia's Foreign Affairs Spokesperson, Maria Zakharova, answers questions in her weekly briefing in relation to this.
It is reported that the Kiev government is set to nationalise Kolomoisky's PrivatBank - the country's biggest privately owned bank by assets, and its biggest retail bank, which holds a third of Ukraine's private deposits.
In 2014, Kolomoisky played a key role in the
war in the Donbass, funding right wing militias,
to fight the militias of the Donetsk and Lugansk People's Republics. He maintained an iron grip on the city of Dnepropetrovsk, of which he had been appointed governor by the Maidan government shortly after the February 2014 coup.
Taking PrivatBank out of Kolomoisky's control deprives him of a bank he has used as a cash cow to finance his various pseudo-political activities.